SACRED Birth Study Collaboration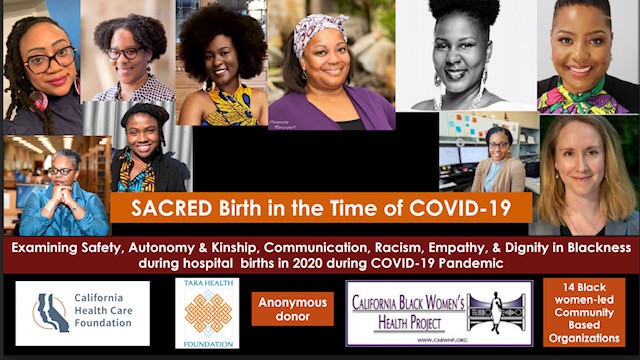 The SACRED Birth in the Time of COVID19 is a Black women-led team of Black women scholars in partnership with our academic co-conspirators, representing diverse experiences and areas of expertise spanning multiple generations, institutions, and disciplines in anthropology, nursing, epidemiology, obstetrics, family practice, lactation education, midwifery, doula support, OB hospitalist medicine, community health, advocacy, and activism.  The common thread among the SACRED Birth researchers is our lived experiences, areas of expertise, and formal training in public health with a master's or terminal degree.  We also represent diverse geographic borders across the United States including northern and southern California, Illinois, Ohio, Tennessee, and New York.  Our state lead community-based organization (CBO) and community co-Investigator is the California Black Women's Health Project. SACRED Birth's perinatal quality improvement innovations are developed and supported by a group of 14 Black women-led CBOs, our Community Accountability Partners.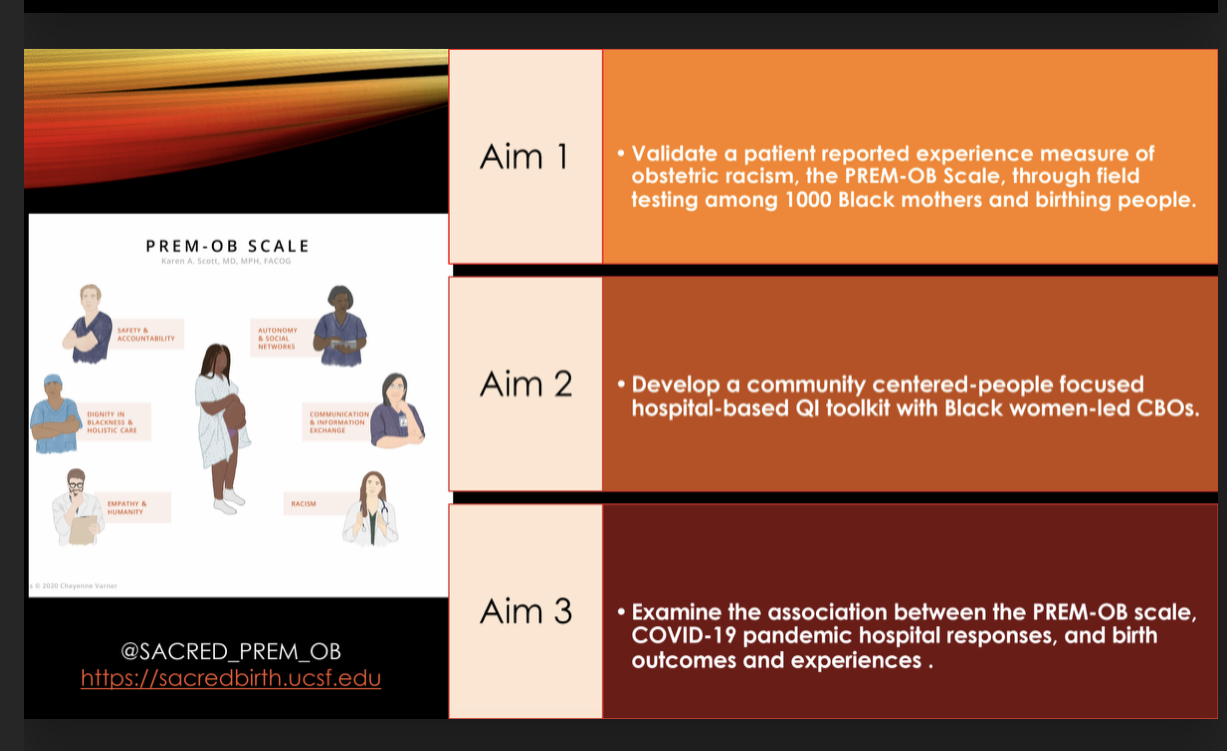 SACRED Birth is a mixed methods, multi-cohort, participatory quality improvement research study to examine Safety, Autonomy & Kinship, Communication, Racism, Empathy, & Dignity in Blackness during hospital  births in 2020 in the time of a COVID-19 pandemic.  The aims of SACRED Birth are to:
Validate a patient reported experience measure of obstetric racism, the PREM-OB Scale, for field testing among 1000 Black mothers and birthing people.
Develop a community-centered, people-focused, hospital-based quality improvement toolkit with Black women-led community based organizations.
Examine the association between the PREM-OB Scale, COVID-19 pandemic hospital responses, and birth outcomes and experiences.
Likewise, the collective values, ethics, and beliefs about Black women, mothers, people, bodies, births, and lives and the Black birth workforce are firmly grounded in Cultural Rigor, Black Feminism, and Reproductive Justice. Our approach to conducting research is also grounded in the principles of Research Justice. A glossary of terms and definition is included in Table 1 of an article that we encourage all scholars, interested partners, and funders to review.  The glossary and the article further support the reader's understanding and interpretation of the guiding concepts and theories that inform our approach to each other, community, partners, funders, and the research.
SACRED Birth Investigators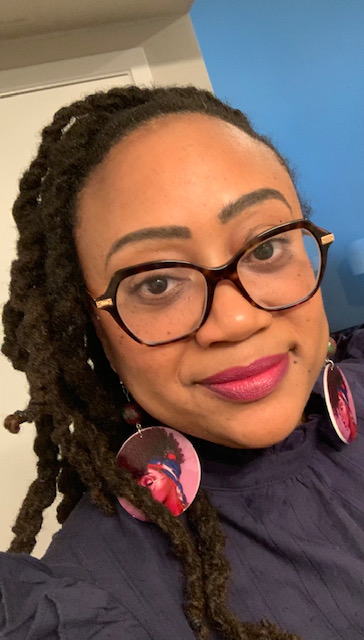 Karen A. Scott, MD, MPH, FACOG - Principal Investigator, Associate Professor, University of California, San Francisco, Department of Obstetrics and Gynecology, Department of Humanities and Social Sciences. Dr. Scott is the sole developer and owner of the Patient Reported Experience Measure of OBstetric racism©, also known as the PREM-OB Scale™, which she designed in 2019 prior to accepting a faculty position at UCSF in the Department of Obstetrics, Gynecology, and Reproductive Sciences. In less than one year during the 2020 COVID-19 pandemic, Dr. Scott and her team completed participant recruitment, enrollment, survey completion, and data collection by January 31, 2021 for the purposes of validating the PREM-OB Scale™.  
SACRED Birth QI Implementation & Scale-Up in 2021 and Beyond with Dr. Scott
Currently, Dr. Scott and her research team in Chicago are conducting psychometric testing, hypothesis testing, and confirmatory factor analysis to validate the final domains and survey items in the PREM-OB Scale™.  As the survey developer and owner, Dr. Scott requires potential users of the validated PREM-OB Scale™ to complete mandatory screening, training and certifiation in diagnosing and dismantling obstetric racism as designed and faciliated by Dr. Scott and her cadre of quality improvement (QI) and implementation scientists and trainers.  Completion of certiication requirements allows for authorized users to obtain the necessary licensure to then utiliize the validated PREM-OB Scale™ for QI or implementation science (not to be used for research only purposes). Technical assistance and maintenance of current training certification and licensure from Dr. Scott's SACRED Birth QI team are mandatory for ensuring the integrity of data collection, analysis, interpretation, utilization, and integration of the validated PREM-OB Scale™ in QI innovations and systems transformations in hospitals and health systems. 
By October 2021/January 2022, Dr. Scott and a new team of patient, community, and content experts will move forward with the national lauch of a SACRED Birth Quality Improvement (QI) Accountability Program in select cities across the U.S., with a special focus on the South and Midwest. For more information about the SACRED Birth QI Movementt, please contact Dr. Scott and her QI team at [email protected]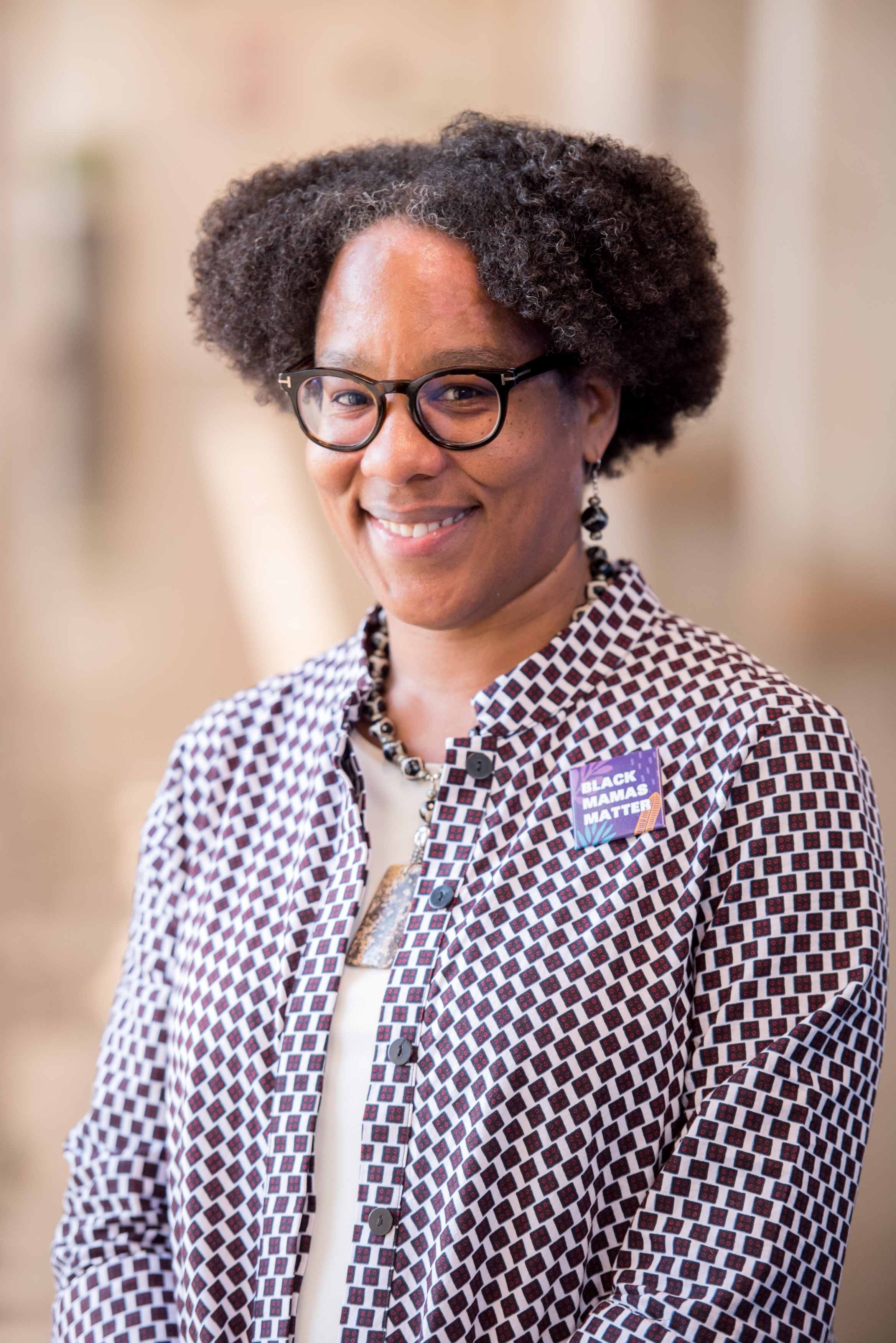 Monica R. McLemore, RN, PhD, MPH, FAAN - Co-Principal Investigator, Associate Professor, University of California, San Francisco, Department of Family Health Care Nursing. At the request of the California Health Care Foundation, one of three funders of the SACRED Birth study, Dr. McLemore was invited to serve as co-PI during the validation of Dr. Scott's PREM-OB Scale™, due to her many years of experience and expertise in academia and her tenured faculty position at UCSF in the School of Nursing.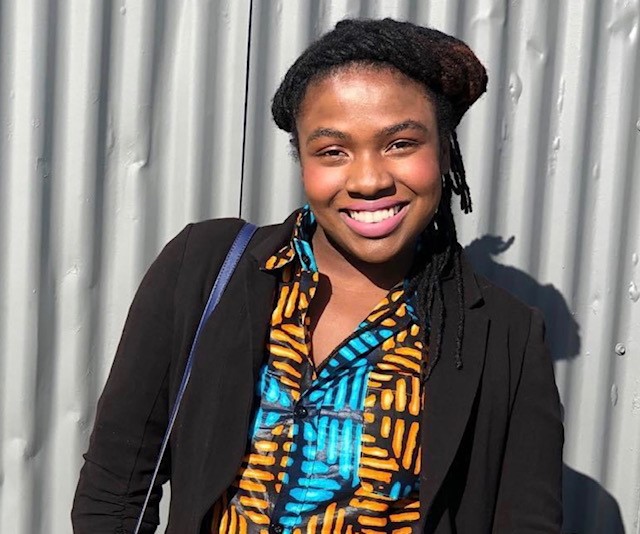 Brittany D. Chambers, PhD, MPH - Co-Investigator, Assistant Professor, University of California, San Francisco, Department of Epidemiology and Biostatistics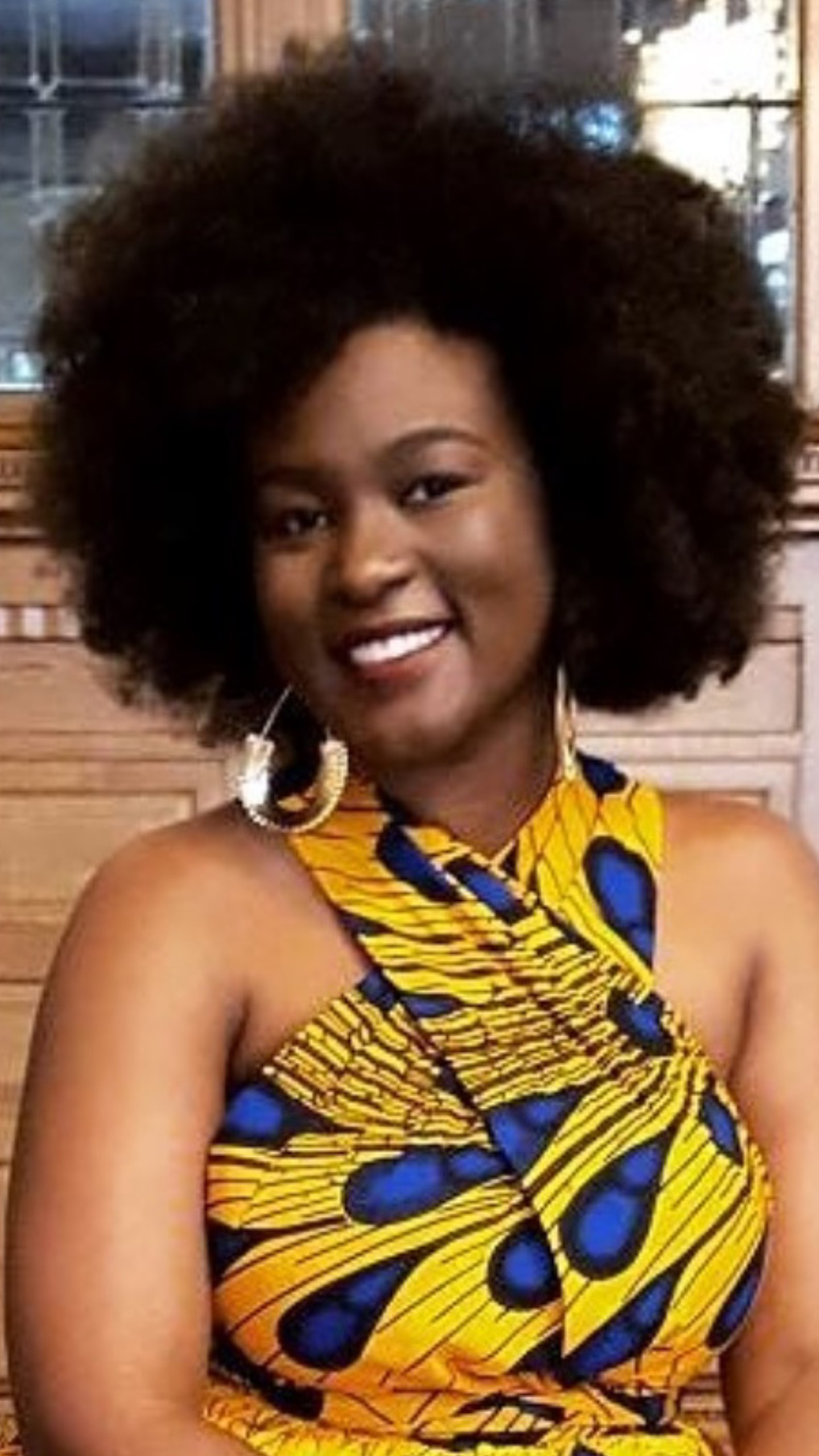 Safyer McKenzie-Sampson, MSc - Graduate Student Researcher, University of California, San Francisco, Department of Epidemiology and Biostatistics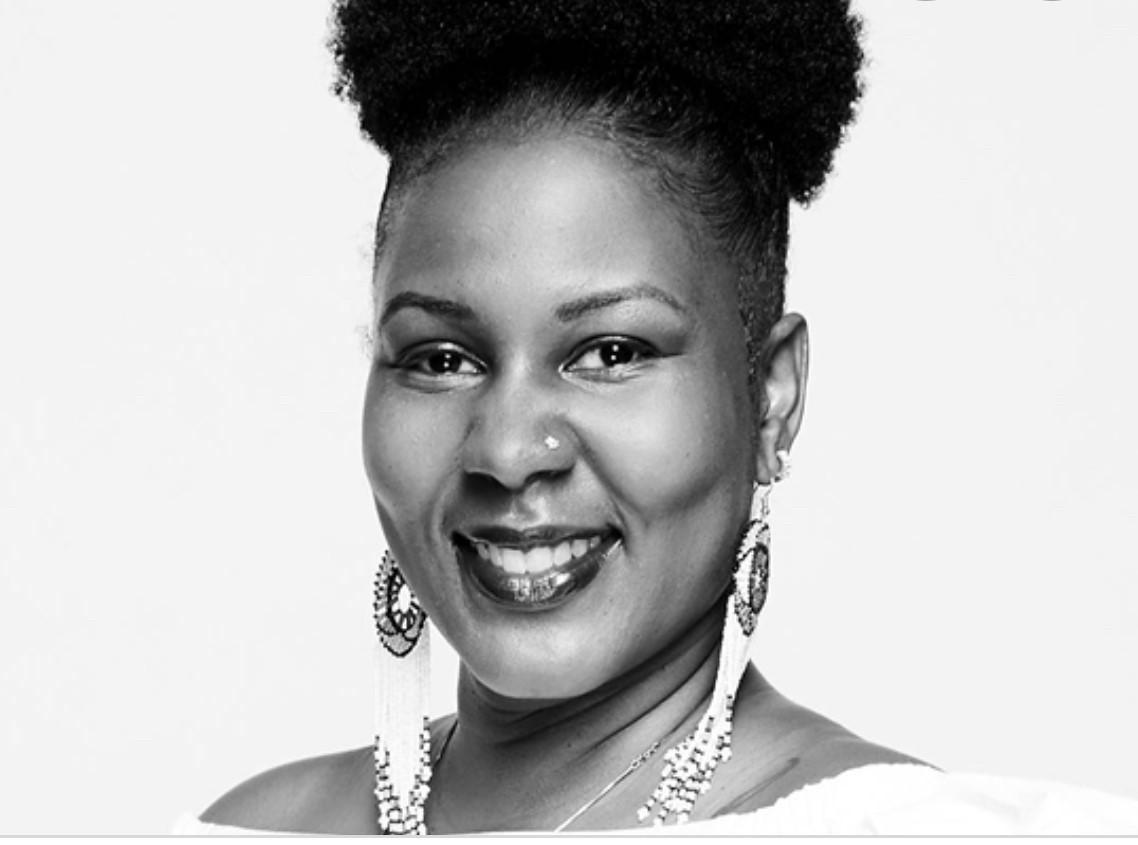 Tanefer L. Camara, MS-HCA, IBCLC - Community Researcher and Relations Consultant, TLC Consulting and Maternal Healing,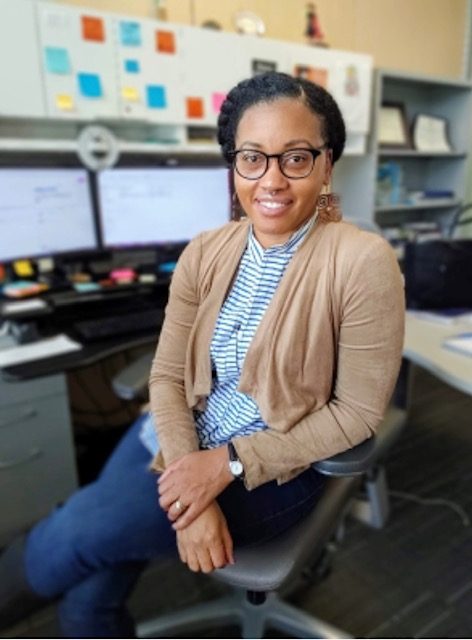 Shawnita Sealy-Jefferson, PhD, MPH - Reproductive Justice Social Epidemiology Research Mentor,  The Oho State University College of Public Health, Division of Epidemiology, Independent Research Consultant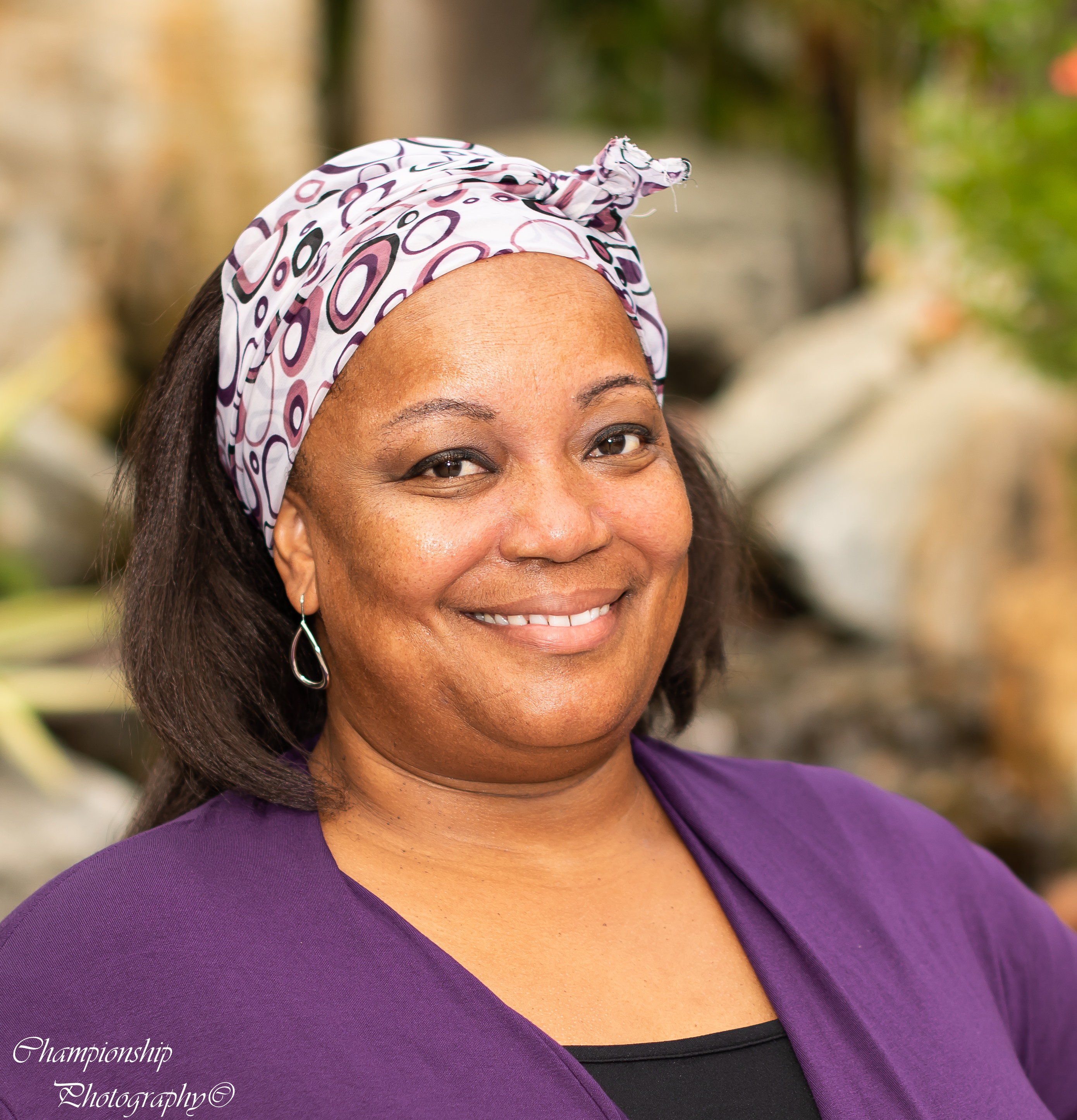 Sonya Young Aadam, CEO - Co-Investigator and State Lead CBO, California Black Women's Health Project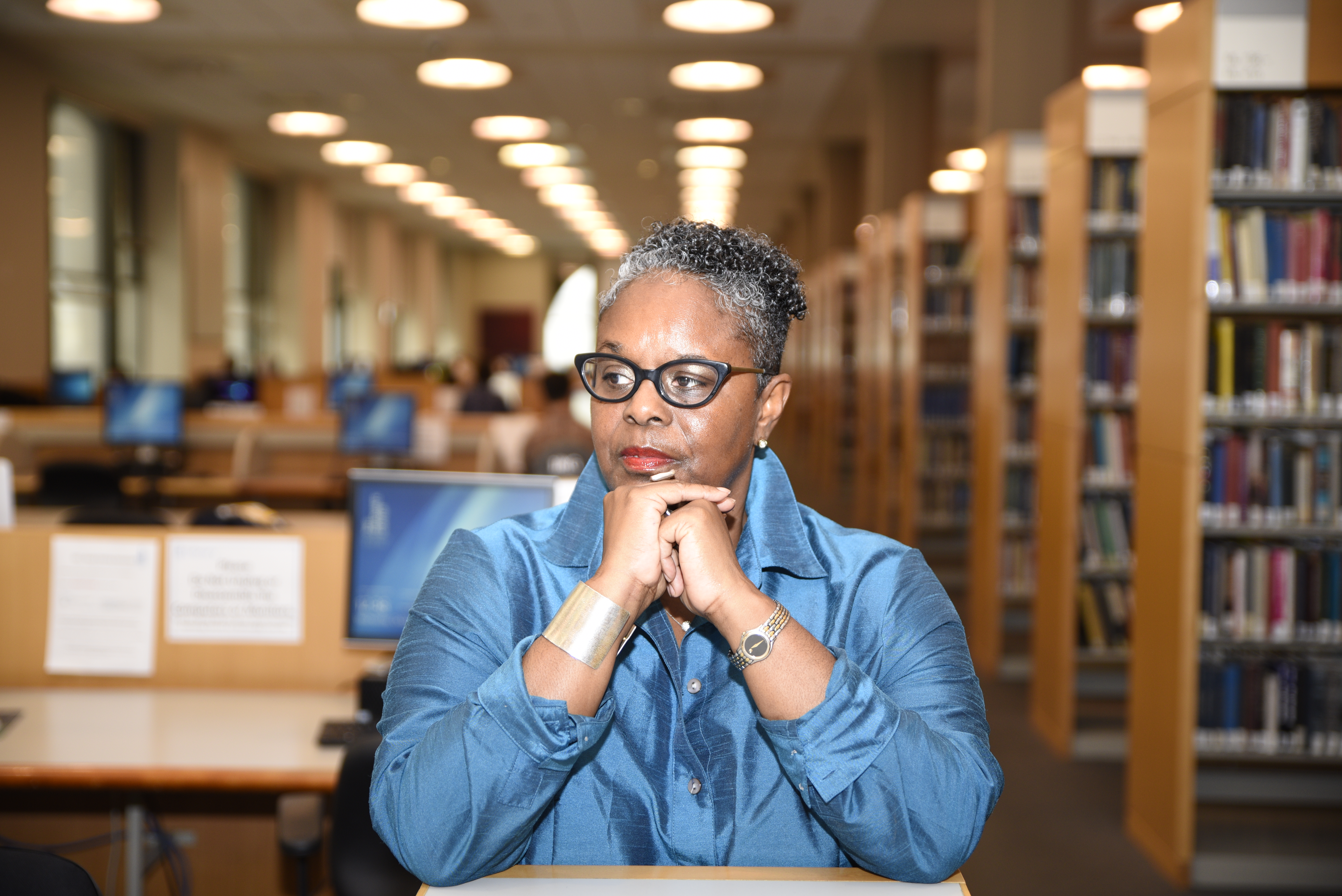 Dána-Ain Davis, PhD, MPH - Co-Investigator, Professor, City University of New York, Department of Anthropology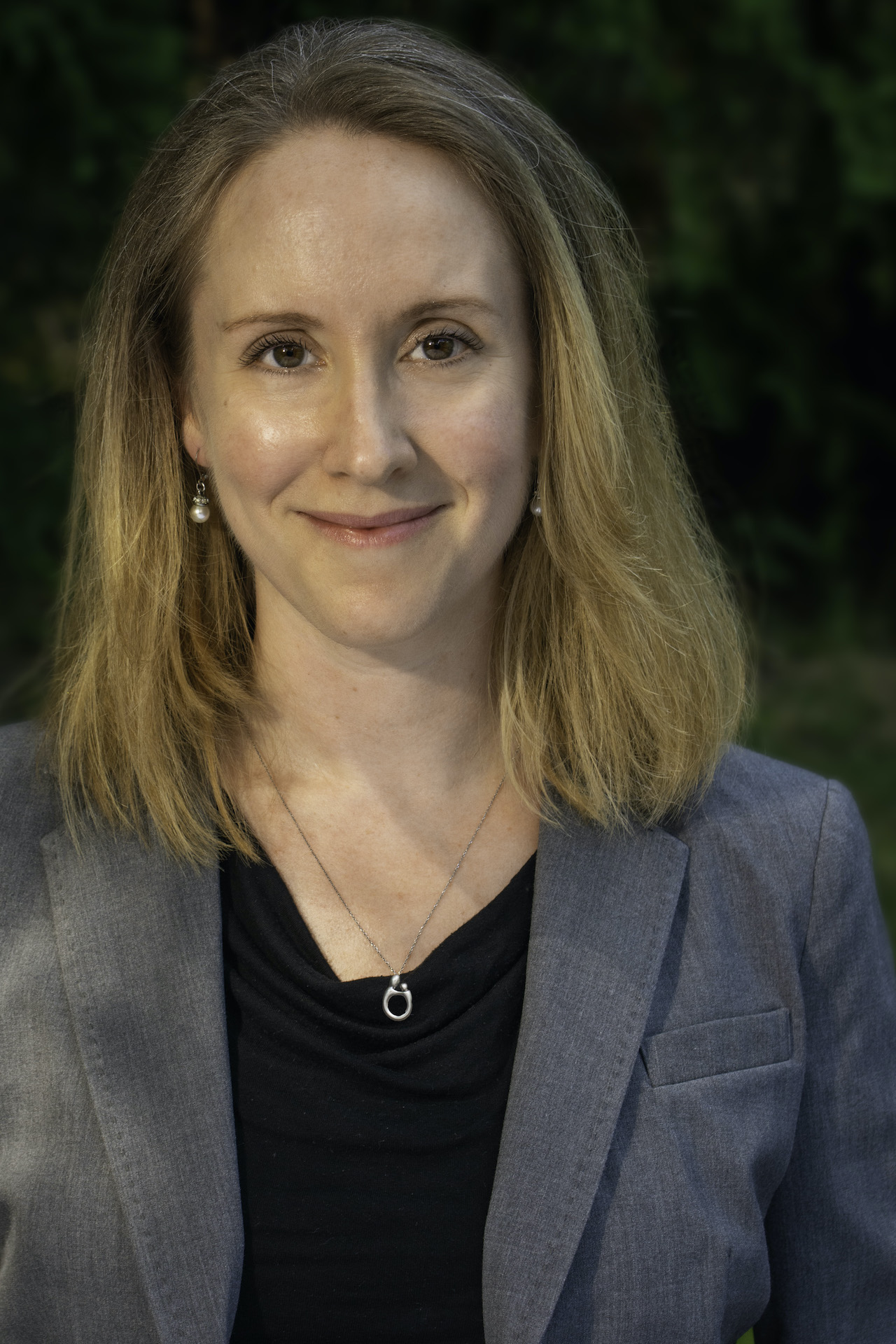 Emily White Van Gompel, MD, MPH - Co-Investigator, Assistant Professor, NorthShore University HealthSystem, Department of Family Medicine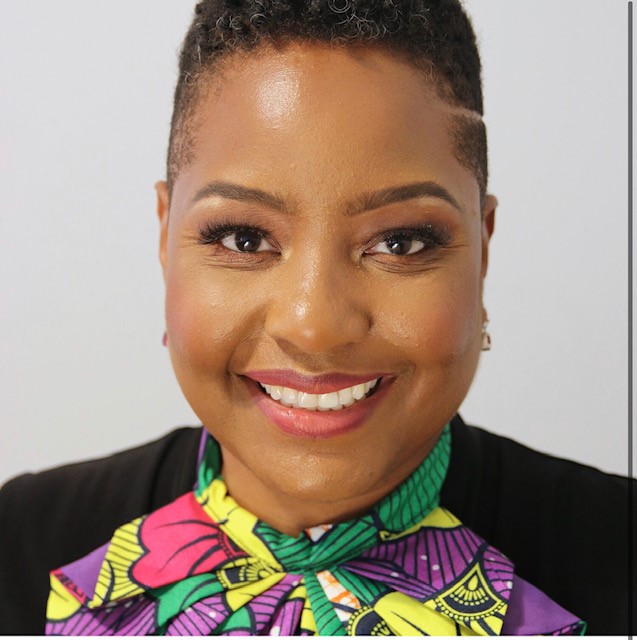 Nikia Grayson, DNP MPH CNM FNP - Co-Investigator, Community Midwifery Researcher Consultant